Monday January 15th- Panel on Marketing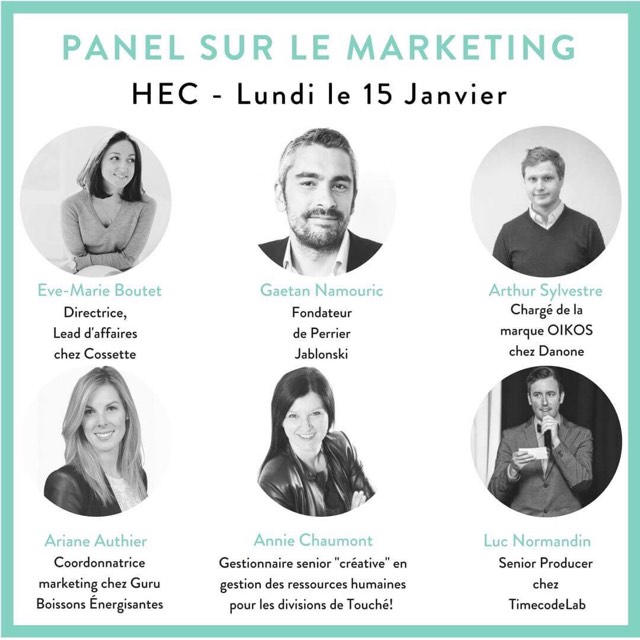 Gaëtan Namouric is the founder of Perrier Jablonski, a new-age marketing-communications advisory firm. Gaetan has been a force in the ad world before founding his company. First a media planner, then a web strategist, and finally a creative 15 years ago. After over two years at TAXI (Canada's agency of the year back then), he joined Bleublancrouge in 2004, which rose to become one of the top agencies in the country. He went on to make his mark with over 100 campaigns that were awarded at Cannes, at the New York Festivals, One Show, D&AD in London, Cassies, Créa and Marketing Awards. Nowadays, he is a often invited on jurys. Over the course of his career, he has lent his creative leadership to some of the biggest brands (Apple, Ubisoft, Lucas Films, Burger King, Viagra, Toyota, 2010 Vancouver Winter Olympics, Air France/KLM) as well as numerous local brands. He is also involved in a creativity school project in Montreal, along with the Association of Creative Communications (A2C) and the education circles. He is also a speaker on various business, strategy, and creativity themes.
Gaetan will interview 6 special guests about the marketing field.
Tuesday January 16th - Data-driven marketing and Influencers
Leo Gamayunov and Konstantin Kostychuk- Data-Driven marketing
Konstantin and Leo are JMSB graduates and serial entrepreneurs that launched their first business ventures while still students at Concordia University. Today, their time is spent between WishBox.gift, an online gifting platform and TTBA Group, a digital agency with a focus on data-driven marketing. Working out of an 8 people office on the Lachine Canal, their team helps small & medium businesses learn and use modern marketing tools to generate higher revenues for their business.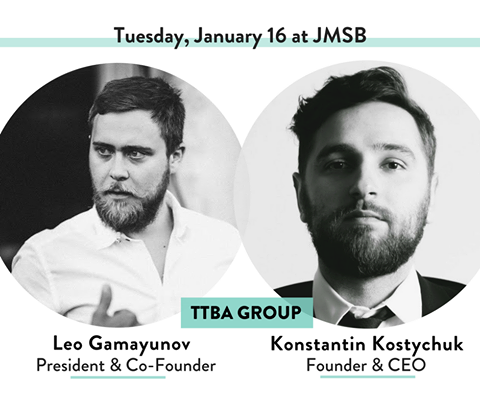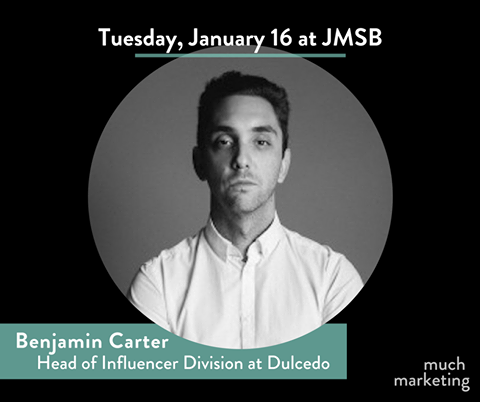 Benjamin Carter-Marketing and Influencers
Dulcedo is the biggest talent management in the Canadian market representing Models, Athletes, Celebrities and Influencers. The Influencer division was set up in June 2016 through the acquisition of 4249, a boutique Influencer management agency owned and operated by Benjamin Carter. Benjamin has over 3 years experience in this fast growing industry and represents talents such as Claudia Tihan, Jenah Yamamoto, Lolaliner, Leigh Dickson, Mike Chabot and represents clients such as L'Oreal Paris Canada, L'Oreal Colorista, Garnier Canada, Naos Brands and Ardene. For the talk at Much Marketing, Benjamin will be giving you a look into the industry, how it works on the talent side and brands side in terms of Influencer collaborations / campaigns and how best to get ROI when working with Influencers and then will be holding a round table discussion with 2 of his talents to give you an exclusive look into the industry from a Influencer's perspective.
Wednesday January 17th - Digital Marketing and Medias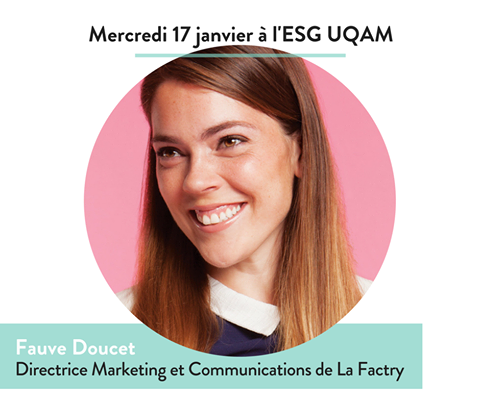 Founded in 1991, lg2 today is the largest independent creative agency in Canada, with offices in Toronto, Montreal and Quebec. lg2 depends on 260 talents to generate compelling ideas that result in a unique brand experience and business success. lg2 is one of the most honoured Canadian agencies in the industry, including having been named 2017 Design Studio of the Year and 2016 Canadian Agency of the Year (Advertising & Design Club of Canada [ADCC]). In the last five years, the agency has won 14 Cannes Lions and received 40 nominations. For the sixth year in a row, lg2 is the most awarded agency in Quebec.